President's Bio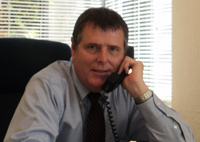 FRANKLIN W. ROTH, RHU, LUTCF PRESIDENT
A veteran of the insurance industry for over 32+ years, Franklin W. Roth has specialized in employee benefits. Working in Orlando since 1983, Frank has held sales and sales management positions with three major health insurance companies. He established Benefits Consulting Group in 1992. He has designed benefit packages for hundreds of Central Florida groups, ranging from small private businesses to large publicly held corporations with 1 to 2500 employees. Frank also has considerable experience with the self-funded and self-insured markets and is fully licensed to provide all lines of personal and business insurance, including:
• Life · Retirement / Savings Planning
• Health · Long-Term Care Insurance
• Disability Income · Business Protection
Frank is deeply involved in all aspects of the insurance industry:
• Appointed in 2002 to the Advisory Health Committee of the Florida Association of Insurance & Financial Advisors (NAIFA) to represent your interests in Tallahassee
• Past President of the Central Florida Association with a current membership in excess of 350 insurance professionals
• Past Chair of the Association's Health and Ethics Committee as well as the National Committeeman
• Registered Health Underwriter and member of the National Association of Health Underwriters
• Previously held  a position on the local Legislative Committee
• Charter member of the Association of Health Insurance Agents
• Received various company awards, including National Production and Profitability Leader
A native Floridian, Frank is involved in various community affairs, including fund-raisers for the Special Olympics and the Shriner's Circus and is an active member of the Orlando Chamber of Commerce. He has resided in South Orlando since 1984. His personal interests include skiing, reading, horticulture and travel.